San Jose Wrongful Death Lawyer
Losing a loved one is an incredibly difficult experience, especially if the death resulted from someone else's negligence. For families in these circumstances, a wrongful death lawsuit can provide much-needed justice, accountability, and financial compensation.
If you are looking to explore your legal options following the preventable death of a family member, the Law Offices of Braid Pezzaglia is here to help. Our firm serves families across San Jose and the Santa Clara area and is backed by the insight and passion of an experienced wrongful death attorney.
Why Choose the Law Offices of Braid Pezzaglia?
Millions in compensation recovered for victims.
Passionate service with one-on-one attention.
Respected by judges, insurers, and opposing counsel.
Contingent fees – you don't pay if we don't win.
To speak with our San Jose attorney about your wrongful death claim, call: (408) 650-8955 for a FREE and confidential consultation
Wrongful Death FAQ
After a loved one's sudden passing, many families have questions about their rights and whether they have grounds to bring a wrongful death action. While the best way to evaluate your potential case is to bring it to the attention of a qualified attorney, our firm wants to provide answers to questions we commonly hear from clients in similar situations.
What is Wrongful Death and What is a Wrongful Death Lawsuit?
Wrongful death is any death caused by a negligent or intentionally harmful third party. Some common causes of wrongful death include automobile accidents and accidents involving defective products.
A wrongful death lawsuit is a civil legal action similar to a personal injury lawsuit. In personal injury claims, plaintiffs are the injured victims who aim to hold the defendant(s) accountable for damages. In wrongful death actions, plaintiffs are typically family members of the deceased who seek damages.
Who Can I Hold Responsible for a Wrongful Death?
Many different parties can be held liable for wrongful death, depending on the facts. This may include a negligent stranger, a physician responsible for malpractice, a public entity or employee, a business or property owner responsible for unsafe premises, or a manufacturer of defective products.
In addition to evaluating potentially liable parties, you'll also need to meet the burden of proof. In many cases, this means proving negligence and the following elements:
The Defendant owed your loved one a duty of care.
The Defendant violated that duty of care.
The violation led directly to the death of your loved one.
What Documentation Do I Need?
When bringing a wrongful death action, a variety of things can help you prove your claims. Some examples include medical records, police reports, and photographs. With the assistance of an experienced attorney, you may also obtain other helpful supporting evidence through independent investigations and testimony provided by relevant experts.
Who Can File a Wrongful Death Lawsuit?
After a fatal accident, the law allows only certain parties to bring a wrongful death action. In California, you may file a wrongful death claim if you are the deceased's:
Spouse or domestic partner.
Child. This includes adoptive children and step-children who were dependents of the victim.
Sibling, parent, or other relative. If the victim has no surviving spouse or children, then more distant relatives may be able to bring a claim. In California, you may file such a claim if you would be a beneficiary of your loved one's estate by intestate succession. These are the rules that apply when someone dies without a will. According to this system, siblings, parents, grandparents, and even more distant relatives may be able to file a claim.
How Long Do I Have to File a Claim?
In California, there are many factors that could potentially affect the statute of limitations for your wrongful death claim. Generally, the deadline for bringing legal action could be as short as 1 year from the date of death (in some cases against public entities) to 2 or more years from the date of death.
Given the variance, it is important to confer with an attorney and receive the correct information about filing deadlines for your specific claim.
What Kind of Compensation Might Be Awarded?
Depending on the details of your situation, you may be able to recover wrongful death damages on behalf of your loved one and yourself. For example:
You may recover for your loved one's medical bills, lost wages, and other damages they would have incurred had they survived the fatal incident (this is known as a survival action is part of the wrongful death case).
You may also be entitled to compensation for your pain and suffering and loss of consortium. Other damages include lost income / financial support and punitive damages (in some cases).
While wrongful death actions are often higher value claims than average personal injury cases, compensation can vary depending on case factors that range from comparative fault and victim age to available insurance coverage and the type of claim being pursued.
Need Legal Advice? Contact a San Jose Wrongful Death Attorney Today
If you are struggling after the loss of a loved one and would like to explore your legal options, we encourage you to request a free consultation with a wrongful death attorney from the Law Office of Braid Pezzaglia. Call (408) 650-8955 or contact us online.
What Are Common Causes of Wrongful Death?
Nearly any kind of negligence can cause wrongful death. Some of the most common causes of wrongful death include:
Automobile accidents. Fatal crashes are often caused by negligence, whether it's a negligent motorist, drunk driver, or negligent commercial operator. By bringing legal action, families can seek compensation from at-fault parties.
Trucking accidents. A poorly-trained or fatigued trucker, or a badly-maintained truck may cause a crash. Typically, negligence actions are brought against the trucking company responsible for safety failures and truckers' conduct.
Defective products. Flaws in consumer products, including medication and devices, can cause severe injuries and wrongful death. The manufacturer is typically liable for these defects, though parties such as distributors and retailers may also share responsibility.
Crime. If you lost your loved one due to a criminal act, then you may be able to file a civil claim for compensation outside of the criminal case. The viability of these cases usually rests on finding available coverage, be it business insurance, homeowner's insurance, or other coverage.
Workplace accidents. Unsafe work conditions, lack of safety equipment, poor training and defective machinery can all cause a fatal work injury. Family members may be able to recover through workers' compensation as well as a third-party claim, in some cases.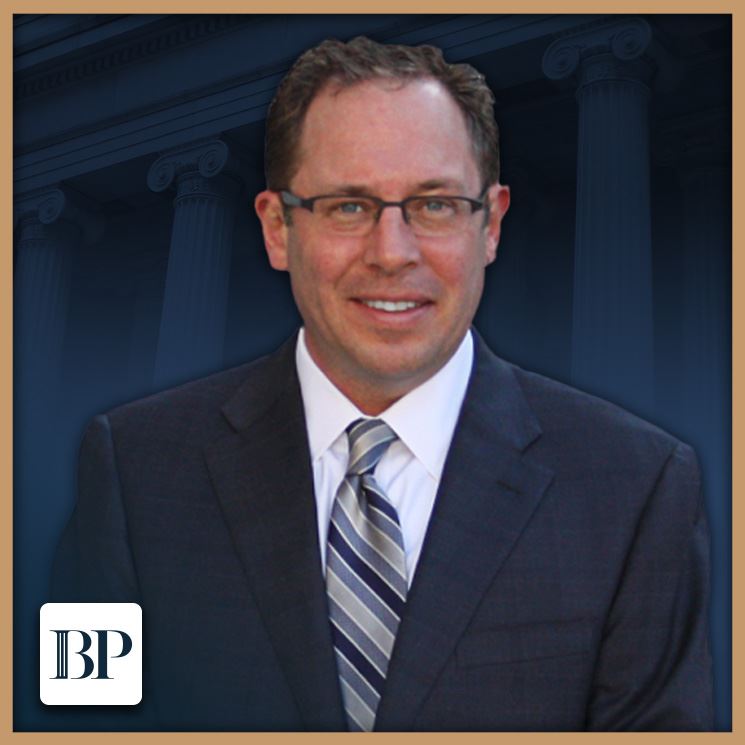 Meet Attorney Braid Pezzaglia
Mr. Pezzaglia has the natural insatiable curiosity, drive and empathy necessary to truly understand your issues. He gives his clients a voice, no matter the adversity of the circumstances. When you are facing your darkest hour, Braid Pezzaglia can help you find the light.
Why Choose the Law Offices of
Braid Pezzaglia
We Give the Injured a Voice
Experienced & Dedicated Counsel

Attorney Braid Pezzaglia has over 20 years of dedicated legal experience and provides legal counsel and guidance in five languages, including Japanese, Spanish, Chinese, and Tagalog. We work to customize your experience for your needs.

Personalized Strategies & Results

Unlike other firms, our firm cares about instilling confidence in both you and your case. Our attorneys work one-on-one with you to ensure that your unique needs and goals are not only understood but obtained.

Accountable & Transparent

At the Law Offices of Braid Pezzaglia, we pride ourselves on always being available to our clients and we make it our main priority to keep you informed on how our team is working to obtain the best possible result on your behalf