What to Do After a Car Crash
San Jose Car Accident Lawyer Explains Car Crash Next Steps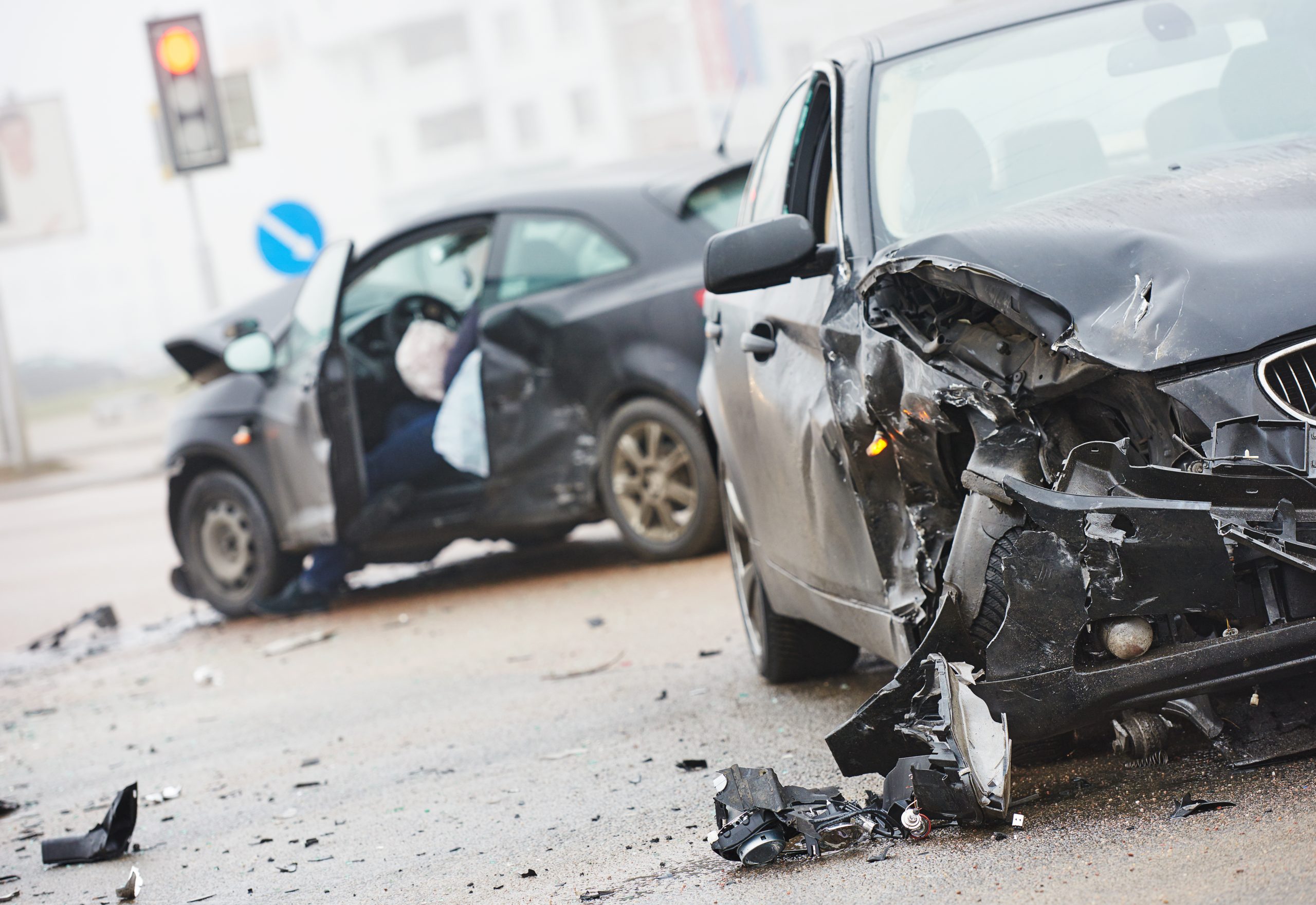 Car crashes are stressful. Your adrenaline is running and you may have suffered injuries. This may be the first time you have ever been in this situation, and you may be uncertain about what to do next. Knowing some easy steps to take after an accident to protect you and your family can take some stress out of the situation. Below, San Jose car accident lawyer Braid Pezzaglia explains what to do after a car crash.
What Should I Do After a Car Accident?
1. Check yourself, passengers and other parties for injuries.
Before you do anything else, make sure that you are not visibly injured before you move. If anyone has injuries, call 9-1-1 right away. Let them know that someone or more than one person needs medical attention.
2. Call 9-1-1.
It is a good idea to contact the police even if you do not believe anyone is seriously injured. There are benefits to having the police come to the scene. The police can:
Protect the accident scene. The police can block off oncoming traffic to help avoid any further damage.
Call emergency services if needed. In the event of an injury, the police can make sure an ambulance and other emergency services come to the scene.
Create a police report. You need a police report if you plan to file a car accident claim. The police report should contain important information about the accident, including information about the parties involved, witnesses and the scene. It may also contain details about how the accident occurred.
You should request information about the police officer(s) that come to the scene. Ask for badge number(s) and name(s). You should also request the police report number and ask where you can request a copy of the police report.
3. Exchange information with all parties involved.
After a car accident in San Jose, it is important to exchange information with all involved parties. This is especially true if the police do not respond to the accident scene. Information to exchange includes:
Full name
Contact information
Insurance information, including company and policy number
Drivers license number
License plate number
When exchanging information, avoid saying anything that may make you seem at-fault for the accident. Do not apologize that the accident happened. Unfortunately, even a simple statement about being sorry can be used against you later. Avoid discussing fault or details of the crash altogether.
Other important information you should write down includes:
Location of the accident
Time of day that the accident occurred
Weather when the accident occurred
Type of vehicles involved
4. Exchange information with any witnesses.
If any witnesses were on the scene, try to exchange contact information with them. Though this information may be part of the police report, you may need to contact witnesses later.
5. Document the car crash scene.
This step is very important. You want to document as much as you can about the car wreck. Take pictures and videos of:
Damage to your vehicle and the other involved vehicle(s)
License plates
Your injuries and/or injuries to your passengers
Accident scene that may show lighting conditions, weather conditions or any other environmental factors
Road conditions at the time of the accident
If you need to file a car accident claim, then you need evidence of the scene. Do not solely rely on the police report, because it may not be 100 percent accurate and it may not be in your favor.
6. Seek medical attention.
If you did not receive medical attention at the car accident scene, then you should seek medical attention as soon as possible. Even if you feel fine, a medical evaluation is important for two reasons:
You may have dormant or underlying injuries. During a car accident, your adrenaline may negate the pain from an injury. However, injuries, such as whiplash or a concussion can manifest hours or even days after an accident.
You protect your potential rights by seeking medical attention. If you need to file a claim for injuries, then it is important to have a paper trail that links your injuries with the accident. If you wait to see a doctor, then the insurance company may try to suggest that another incident caused your injuries.
7. Notify your insurance company.
You should notify your insurance company that you were involved in an accident. Your insurance policy may have a timeline on how long you have to notify them of the accident. It is important that you do not miss this deadline. However, avoid making any statements about the accident that may place fault on you. Do not make any statements to the other party's insurance company until you consult with an attorney about it.
8. Discuss your situation with a car accident attorney.
We cannot recommend this step enough. Even if the accident seems minor, you want to make sure that you are protecting your legal rights. Before giving a statement to the insurance company, review the circumstances with an attorney. There is generally no risk to you to do this. Many car accident lawyers in San Jose offer a free case evaluation – we do.
Insurance companies start their investigations right away. You should have an experienced car accident attorney in San Jose working on your behalf to do the same. Keep in mind that it is much more difficult to preserve evidence and build a strong case if you wait. You may have a viable claim to recover compensation for car accident damages like medical bills and lost wages. An attorney can help to make sure that you recover a fair settlement from the insurance company.
If you do have a case, we work on a contingency fee basis. This means that you do not have out-of-pocket attorneys fees. We do not get paid unless you receive a settlement or verdict on your case.
About San Jose Car Accident Attorney Braid Pezzaglia
San Jose auto accident lawyer Braid Pezzaglia has more than 20 years of experience fighting for accident victims in San Jose and Santa Clara County. Let's discuss the circumstances surrounding your accident. We can answer any questions you may have about your accident. Then, we can help you determine your best legal options and next steps.
Call us at (408) 650-8955 or contact us online.
Why Choose the Law Offices of
Braid Pezzaglia
We Give the Injured a Voice
Experienced & Dedicated Counsel

Attorney Braid Pezzaglia has over 20 years of dedicated legal experience and provides legal counsel and guidance in five languages, including Japanese, Spanish, Chinese, and Tagalog. We work to customize your experience for your needs.

Personalized Strategies & Results

Unlike other firms, our firm cares about instilling confidence in both you and your case. Our attorneys work one-on-one with you to ensure that your unique needs and goals are not only understood but obtained.

Accountable & Transparent

At the Law Offices of Braid Pezzaglia, we pride ourselves on always being available to our clients and we make it our main priority to keep you informed on how our team is working to obtain the best possible result on your behalf