San Jose Product Liability Lawyer
Hurt by a Defective Product? We'll Represent You
In 1972, the Consumer Product Safety Act (CPSA) was established to protect the public from defective and otherwise dangerous products. Yet every year, the U.S. Consumer Product Safety Commission (CPSC) and U.S. Food and Drug Administration (FDA) must recall products after injury has already occurred. This goes to show that despite the legal protections in place, consumers unknowingly deal with dangerous products on a regular basis.
If you have been hurt by a defective appliance, drug, automobile, or other product, the legal team at the Law Offices of Braid Pezzaglia will advocate for you.
Why Choose Our Firm?
At the Law Offices of Braid Pezzaglia, our San Jose product liability lawyer has decades of experience. We firmly believe that no one should have to suffer because of the negligence of another.
From start to finish, our team will guide you through the legal process and highlight facts that support your claim, such as by:
Uncovering and scrutinizing evidence
Examining relevant reports and documents
Reviewing industry standards
Consulting experts
Interviewing and deposing witnesses and experts
Our trusted team wants to protect your best interests. We will fight to maximize your compensation, which may include monies for damages like pain and suffering, medical expenses, loss of earnings/wages, and loss of quality of life, among others.
Call (408) 650-8955 today for a free consultation with a San Jose product liability attorney. There are no fees unless we win your case!
What Is Product Liability Law?
Product liability law is a branch of law that deals with injuries caused by defective products. If the designer, manufacturer, and distributor are found to have put a dangerous product to market, they can be held accountable through the civil justice system.
Types of Product Defects
There are three types of product defects that may warrant a product liability lawsuit:
Failure to warn: When you purchase a product, the instructions should inform you of any potential risks, as well as detail how to use the product properly and safely. You may have a legal claim if the designer, manufacturer, or seller failed to inform you of any potential safety hazards.
Defective product design: These defects exist in the design of the product. Sadly, even the smallest design flaw can lead to serious injury. On a motor vehicle, for example, design defects can result in rollovers and other potentially life-threatening situations.
Manufacturing defect: In some cases, the defect was created during the manufacturing process. This may mean that a worker assembled the product incorrectly or that the manufacturer used cheap materials to save money. It may also mean the manufacturer failed to inspect its product before releasing it to market.
Common Product Liability Claims
The Law Offices of Braid Pezzaglia has represented clients harmed by a wide range of product defects over the past 20 years.
Any type of product can be defective, but we have found that the following are the most common:
Vehicles and vehicle parts: Every year, the National Highway Traffic Safety Administration (NHTSA) recalls tens of millions of vehicles found to be defective. Usually, these recalls involve a defective auto part, such as headrests, headlights, taillights, or seat belts.
Children's products and toys: Sadly, some companies seem to have no problem releasing hazardous children's products to market, such as unsafe toys or poorly designed car seats, nursing pillows, high chairs, and the like.
Household products: Defective household products may include flammable or caustic cleaning products, as well as electrical appliances that pose a fire hazard. Space heaters, toasters, and slow cookers are just a few examples of products often found to be defective.
Medical devices: Unfortunately, not every medical product is vetted for safety. Blood pressure monitors, insulin pumps, sleep apnea machines (CPAP and BiPAP), intrauterine devices (IUDs), breast implants, hip and knee replacements, and other medical devices have come under fire for various defects.
This list is by no means exhaustive. Regardless of what type of defective product injured you, it is advisable to contact an experienced San Jose product liability lawyer to discuss your options. We will work to identify whether the product designer, distributor, retailer, or other entity is legally liable for your injuries.
When Defective Products Result in Wrongful Death
At the Law Offices of Braid Pezzaglia, our skilled attorney team also advocates for those who have lost loved ones due to a defective product. Every situation is unique, but we always make sure to approach our work from a place of compassion. It is our goal to help our clients exercise their rights, while providing them with the time and comfort they need to grieve.
If you have lost a loved one, we would like to offer our deepest condolences. We understand legal action cannot bring your loved one back. Still, the at-fault party should answer for their wrongful actions and compensate you as the law requires. Many clients may find closure knowing that they have saved other families from suffering a similar loss.
Learn About Your Rights in a Free Consultation
Product defect claims can be nuanced and involve many entities. For this reason, you need and deserve a firm with a history of success. For decades, Attorney Braid Pezzaglia has helped people throughout Santa Clara County with product liability claims. His experience and reliable legal strategies may help you financially recover from your losses and bring peace of mind.
Don't wait! Contact a San Jose product liability lawyer online today. We offer legal services in several different languages, including English, Spanish, and Tagalog.
Frequently Asked Questions
Do I need to hire a product liability attorney?
You have the option to represent yourself in a product liability claim, but it can be difficult to navigate the legal system without the help of an attorney. It may prove particularly difficult when you are taking on a large company or corporation, as many product liability cases require. It is best to work with a seasoned attorney, as they can take care of all the legal work on your behalf.
How do you prove negligence in a product liability lawsuit?
Before a product is brought to market, companies often invest in extensive research through scientists, engineers, and builders. This process helps ensure the product is safe and works as designed. The same process is required to prove a product is defective. In most cases, those injured need expert testimony to prove negligence.
What should I do with a defective product?
If you can, keep the product safe and protected. You may need to use it as evidence in court.
A San Jose product liability lawyer can help you preserve any relevant evidence.
What if I already threw away the defective product?
Building a case is always easier if you still have the product in question, especially if the incident was isolated. However, if you threw out the product or it was destroyed when it injured you (such as if it caught fire), an experienced lawyer may still be able to help you prove your case.
How long do I have to file a product liability lawsuit?
In California, those injured by defective products have two years from the date of injury to formally file a lawsuit. This filing deadline, also known as the "statute of limitations," is outlined in the Code of Civil Procedure § 335.1.
If you miss the statute of limitations, you will no longer have the right to compensation. There are some exceptions, but it is best to contact a lawyer sooner rather than later.
What is strict liability?
"Strict liability" is when a manufacturer is responsible in a product liability case, regardless of whether that manufacturer took the necessary measures to protect consumers. Victims must still prove that the manufacturer was responsible for their injuries, however.
If your case involves strict liability, it is recommended that you work with a trained lawyer.
How much is a product liability lawsuit worth?
Defective product lawsuits have been known to reach millions of dollars in awarded damages, particularly when products are linked to life-threatening diseases or a loss of life. But the facts of the case will determine how much it is worth. In other words, your compensation will be capped at the value of your damages.
Mr. Pezzaglia can help you accurately assess the amount of damages you should expect to receive.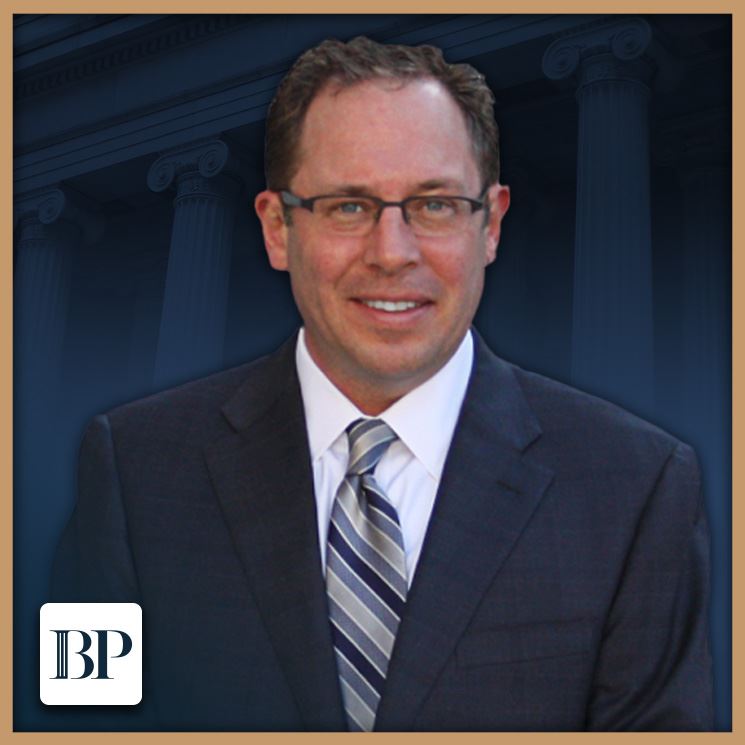 Meet Attorney Braid Pezzaglia
Mr. Pezzaglia has the natural insatiable curiosity, drive and empathy necessary to truly understand your issues. He gives his clients a voice, no matter the adversity of the circumstances. When you are facing your darkest hour, Braid Pezzaglia can help you find the light.
Why Choose the Law Offices of
Braid Pezzaglia
We Give the Injured a Voice
Experienced & Dedicated Counsel

Attorney Braid Pezzaglia has over 20 years of dedicated legal experience and provides legal counsel and guidance in five languages, including Japanese, Spanish, Chinese, and Tagalog. We work to customize your experience for your needs.

Personalized Strategies & Results

Unlike other firms, our firm cares about instilling confidence in both you and your case. Our attorneys work one-on-one with you to ensure that your unique needs and goals are not only understood but obtained.

Accountable & Transparent

At the Law Offices of Braid Pezzaglia, we pride ourselves on always being available to our clients and we make it our main priority to keep you informed on how our team is working to obtain the best possible result on your behalf