San Jose Bicycle Accident Attorney
Bike Accidents in Santa Clara County
Bicycle accidents are not only common, but they also tend to have extremely devastating consequences for victims. Cyclists have virtually no protection against the sheer size and weight of motor vehicles. When they are hit by negligent drivers, cyclists are likely to sustain catastrophic or even fatal injuries.
If you or someone you love was involved in a bicycle accident in San Jose, Santa Clara County, or anywhere in the South Bay, you are likely facing serious physical, emotional, and financial challenges—but the Law Offices of Braid Pezzaglia can help. For more than 20 years, Attorney Braid Pezzaglia has successfully fought for individuals and families affected by the negligent and wrongful conduct of others. He and our entire team can help you pursue the justice you deserve and the full, fair recovery you are owed.
Contact us online or call our office at (408) 650-8955 today to get started with a free consultation.
Bicycle Accidents by the Numbers
San Jose has the notorious distinction of being the most dangerous city in Santa Clara County and all of the South Bay when it comes to bicycle accident-related injuries and deaths. According to a report from San Jose Inside, data gathered between the years of 2014 and 2018 reveal that more than 3,500 people were injured and 41 were killed in bike accidents across the South Bay during this time period. In San Jose, specifically, 1,428 people were injured, 77 severely, and 21 were killed in bike accidents between 2014 and 2018.
Even more alarming, data analysis shows that 11 of the top 25 most dangerous areas for bicyclists are right here in San Jose, including the second most dangerous zone in the entire United States: the intersection at South Market and San Fernando.
What Are the Most Common Causes of Bicycle Accidents?
Driver confusion and distraction are two of the most common causes of vehicle-bicycle collisions on San Jose streets. When motorists are not paying attention to their surroundings, whether because they are illegally texting while driving or because they are lost and looking at a GPS device, they significantly increase the risk of a serious or even deadly collision.
Other common causes of bicycle accidents include:
Speeding
Driving too fast for current conditions
Fatigued driving
Drunk driving
High driving
Running red lights or stop signs
Driving in or across bike lanes
Passing/overtaking too closely
Following too closely (tailgating)
Failing to yield the right of way
Opening car doors into bicyclists
Weaving in and out of traffic
Making dangerous or illegal turns or lane changes
Failing to check for cyclists in vehicle blind spots
Aggressive driving/road rage
Texting, eating or other forms of distracted driving
While careless and reckless drivers are among the most common causes of vehicle-bicycle collisions, sometimes, outside factors play a role in these collisions. Defective roadway conditions, such as improper road maintenance or potholes, can cause a serious bicycle accident, as can auto defects, bicycle defects, or even faulty bicycle safety equipment, such as headlights or helmets.
Just as motorists have a responsibility to drive with care, bicyclists should obey all applicable rules of the road. If you enjoy cycling for exercise or fun, take part in large rides or races, or rely on your bike as your primary method of transportation, always make sure you know and follow all bicycle laws. This not only helps keep you safe but also protects others on the road as well.
Why Hire a Bike Accident Attorney?
Bicycle accidents often result in severe bodily injuries, such as traumatic brain injuries, spinal cord injuries, broken bones, and serious cuts, scrapes, and abrasions. Victims may even require amputation and may suffer from significant soft tissue injuries, internal bleeding, or organ damage. In short, getting back on your feet after a bicycle accident is difficult enough without having to fight for the fair compensation you are owed.
The at-fault driver's insurance company may aggressively dispute your claim or even deny it altogether. However, when you put an experienced attorney on your side, like ours at the Law Offices of Braid Pezzaglia, you put yourself in the best possible position for recovering a favorable settlement. An attorney will not only be able to push back against the insurance company's efforts to dispute your claim but can also build a powerful case on your behalf and prepare for litigation, if necessary. Our San Jose bicycle accident attorney is not afraid to go to trial if that is what it takes to recover the full compensation you deserve.
Our firm strives to help our clients recover just compensation for the following damages:
Medical expenses
Future medical care costs
Lost income/wages
Lost or reduced earning capacity
Pain and suffering
Disfigurement
Inconvenience
Lost enjoyment of life
Household assistance
In-home care costs
Miscellaneous expenses
We recognize that each of our client's has a unique story, which is why we take the time to get to know you and your challenges. With this information, we can effectively pursue a personalized legal strategy tailored to your specific situation, needs, concerns, and goals.
How the Law Offices of Braid Pezzaglia Can Help
If you or someone you love was involved in a bicycle accident in San Jose or any of the surrounding areas, turn to our firm for aggressive yet compassionate legal representation. We pride ourselves on providing our clients with a high level of personal attention, communication, and accessibility. As a client, you can expect to receive direct, one-on-one representation from your attorney, as well as the support of our entire team.
We offer free initial consultations and can assist you in English, Spanish, Japanese, Tagalog, and Vietnamese. There are no upfront or out-of-pocket legal fees when you hire our firm. Instead, we only collect attorney fees if/when we recover a settlement or verdict for you.
Call our office today at (408) 650-8955 or contact us online to schedule an appointment with our San Jose bicycle accident attorney.
What to Do If You Are Hit by a Motorist While Riding Your Bike
Even the safest, most knowledgeable cyclists face some risks when sharing the road with others. If you were hit by a car or any other vehicle while riding your bike, there are some things you should do to protect your health, safety, and future right to financial compensation.
After a bicycle accident, to the best of your ability, do the following:
Seek Immediate Medical Attention: Bicycle accidents are very serious; even if you think you are okay, you could be more seriously injured than you realize. Major injuries often seem minor at first, and some injuries take hours or even days to appear. If necessary, call an ambulance or have someone take you to the hospital. If going to the emergency room is not necessary, you should still go to your regular doctor as soon as possible after the crash.
Notify the Authorities: Call law enforcement immediately after the crash, just as you would for a car accident. It is important that they identify the involved parties and write a report detailing the facts and circumstances of the collision. Obtain a copy of this report, as it can serve as valuable evidence in your futurepersonal injury claim.
Gather and Preserve Evidence: In addition to informing the police of what happened, you should also write down your version of how the accident occurred. Before anyone alters the scene, take photos of any evidence you think may be important. Ask witnesses and everyone involved for their names and contact information and keep any physical evidence from the crash, such as your damaged bike or your torn, ripped, or bloodied clothing.
Consult a Bicycle Accident Attorney: Because cycling accidents often involve a motor vehicle, injuries can be catastrophic. If there is a dispute about liability, it is important to get representation from an attorney who regularly handles claims involving cycling accidents. It is important to have the skill of an attorney when communicating with insurance companies and investigators.
At the Law Offices of Braid Pezzaglia, our San Jose bicycle accident attorney has more than 20 years of experience and a longstanding history of success in handling complex personal injury litigation. What's more, our team truly cares about each and every one of our clients. We are here to listen to your story and learn how we can help. We will handle every legal detail so that you can focus on your physical recovery.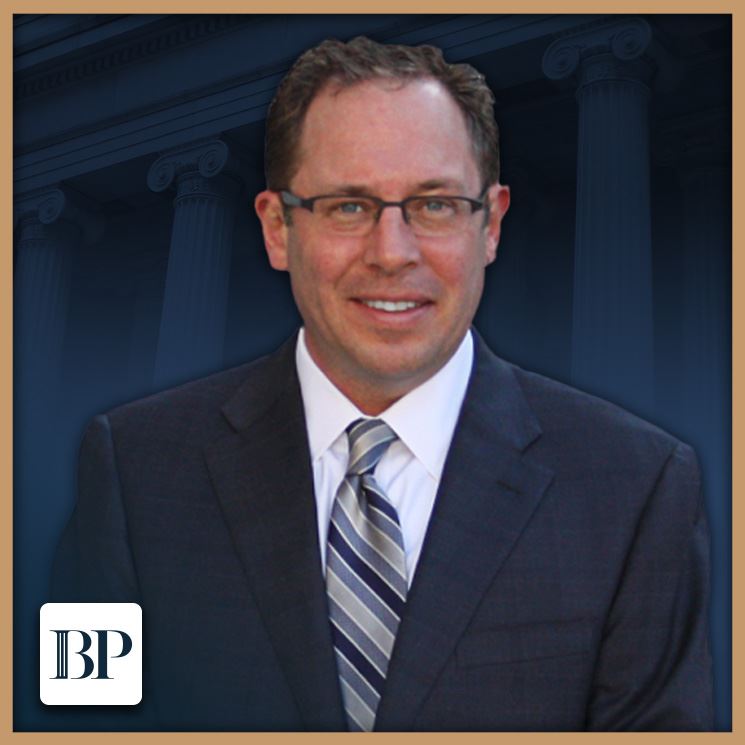 Meet Attorney Braid Pezzaglia
Mr. Pezzaglia has the natural insatiable curiosity, drive and empathy necessary to truly understand your issues. He gives his clients a voice, no matter the adversity of the circumstances. When you are facing your darkest hour, Braid Pezzaglia can help you find the light.
Why Choose the Law Offices of
Braid Pezzaglia
We Give the Injured a Voice
Experienced & Dedicated Counsel

Attorney Braid Pezzaglia has over 20 years of dedicated legal experience and provides legal counsel and guidance in five languages, including Japanese, Spanish, Chinese, and Tagalog. We work to customize your experience for your needs.

Personalized Strategies & Results

Unlike other firms, our firm cares about instilling confidence in both you and your case. Our attorneys work one-on-one with you to ensure that your unique needs and goals are not only understood but obtained.

Accountable & Transparent

At the Law Offices of Braid Pezzaglia, we pride ourselves on always being available to our clients and we make it our main priority to keep you informed on how our team is working to obtain the best possible result on your behalf