San Jose Insurance Bad Faith Attorney
Did Your Insurance Company Treat You Poorly?
When selecting an insurance provider, you expect everyone involved to uphold their end of the bargain. The law does as well: Insurance providers have a duty to operate in good faith when processing and paying out a claim.
This legal duty is commonly referred to as the Implied Covenant of Good Faith and Fair Dealing. Under federal law, it must exist in every insurance contract. However, many insurance companies value their own profitability over the needs of their policyholders.
If you believe that your insurance company is operating in bad faith, you might find it beneficial to file a bad faith insurance claim. At the Law Offices of Braid Pezzaglia, our San Jose insurance bad faith attorney will work hard to hold the insurance company accountable on your behalf. Our firm's team is known for getting great results quickly and efficiently.
Not only will our team take care of compiling and filing the claim, we will also skillfully advocate to protect your interests. We fight tirelessly to win our clients justice, and we don't charge any fees unless we get them the compensation they are owed.
Helping Clients in the South Bay for 20+ Years
With the help of his dedicated team, San Jose insurance bad faith attorney Braid Pezzaglia has collected millions of dollars for clients. Mr. Pezzaglia is well respected within the San Jose community, and the legal community at large. He and his team have extensive experience in taking cases to trial, having achieved many verdicts and settlements in favor of our clients.
When handling a bad faith insurance complaint, we know how to settle when you are given a reasonable financial offer. On the other hand, we also know when taking a case to trial is the right move. Should you choose to work with our law offices, you will be putting your faith in a solution-oriented team headed by an award-winning lawyer. You can rest easy knowing we are working hard to get you the best results possible.
What Is Bad Faith Insurance?
Bad faith insurance is when an auto, health, or other insurance provider breaches the insurance contract it has with a policyholder.
If an insurance company attempts the following, it would be acting in bad faith:
Fails to inform the policyholder of their policy limits, particularly upon purchase;
Fails to process or pay out an insurance claim on time, such as if it took longer than the state of California allows;
Makes the claims process needlessly difficult for the policyholder, such as by requesting unnecessary paperwork or information, warning you against retaining legal help, or using intimidation tactics to scare you into taking a low settlement offer;
Follows poor investigation practices, such as by slowing down the investigation of your claim or hiring biased experts to evaluate your claim;
Refuses to pay undisputed portions of a claim, such as by requesting that you waive your rights in exchange for payment on an undisputed part of your claim;
Denies a valid insurance claim, such as if the claim was written off without thorough investigation or if the insurance company purposely ignored evidence that would have led to the approval of the claim.
Insurance companies act in bad faith for the sake of their bottom line. Many of the above tactics are employed just so they can avoid paying what they owe.
Benefits of a Bad Faith Insurance Claim
If an insurer is acting in bad faith, then you could recover the amount of your original claim. You could also recover an amount greater than your policy limit, helping you get back on track after being deprived of the compensation owed to you.
What's more, many clients choose to file bad faith insurance claims to ensure that the insurance company does not act in bad faith again. This can save their neighbors and community members from getting jilted by the same greedy insurance company.
What Damages Can I Recover in a Bad Faith Insurance Claim?
When suing an insurance company for bad faith, you can recover three types of damages:
Contract damages, such as the losses caused by the insurance company's refusal to pay for a claim;
Bad faith (tort) damages, such as emotional distress, lost earnings, and medical expenses;
Punitive damages, which are intended to deter the insurance company from acting in bad faith toward other policyholders.
How Do I Recover Punitive Damages?
To recover punitive damages in a bad faith insurance case, you must show compensable damages resulting from a bad faith action. You must also prove that the insurance company acted with malice, oppression, or fraud approved by a managing agent at the insurance company.
All three of these elements must be true in order to recover punitive damages.
How Much Is My Bad Faith Insurance Claim Worth?
In a bad faith case, you can seek compensation for all your initial losses, or damages, as mentioned above. You may also request compensation for any damages accumulated because of the insurance provider's actions.
When litigating a bad faith insurance complaint, it is often difficult to determine the value of a fair settlement. As a case unfolds, additional information will usually become available. The facts of the case will cause its potential value to fluctuate.
Insurance Troubles? Call

(408) 650-8955

Today
Although most people are skeptical of insurance companies, an insurance provider always acts in bad faith at the worst possible moment. Most people never have problems with an insurance provider until they actually file a claim. Unfortunately, that is when the money is needed the most. An insurance bad faith lawyer will help you push back against the insurance company and receive your fair compensation.
If you have questions about your insurance claim, don't wait to reach out to our firm. Mr. Pezzaglia has been helping San Jose residents hold insurance companies accountable for over 20 years. In this time, we have built up extensive knowledge of city, county, and state laws and regulations. We have also become known among insurance adjusters, lawyers, and judges for our tenacity and honesty. When insurance companies act in bad faith, our local legal team is here to take them to court.
Give our San Jose insurance bad faith attorney a call at (408) 650-8955.We won't charge you a cent if we don't win your claim!
Frequently Asked Questions
Why would insurance deny a claim?
Insurance providers have the authority to deny a claim, but they can only do so when they have legal grounds. The insurer must follow the rules of the insurance contract. If there is a legitimate violation of the insurance policy, then it could reject your claim.
You should always check with an insurance bad faith attorney after being denied a claim. Mr. Pezzaglia can help you determine if the insurance company was acting in bad faith.
What should I do if my claim is delayed or denied?
If you believe that your insurance company is acting in bad faith, then it is best to retain legal representation. Pursuing an insurance law issue is difficult without a law degree, especially when the insurance company will have its own team of lawyers working against you.
In addition, there are various statutes of limitations placed on filing bad faith claims and lawsuits. An experienced attorney will help you throughout the legal process and make sure that your rights are protected. Sometimes, you only have one chance to hold the insurance company responsible for its actions. The right legal representation can help you take advantage of this opportunity.
What is the difference between a first- and third-party bad faith claim?
First-party bad faith occurs when an insurance provider unfairly withholds benefits from a policyholder. On the other hand, third-party bad faith occurs when the insurance company fails or refuses to settle your claim within the policy limits. When this happens, you become liable for the excess, and the insurance company can be held liable for damages.
Can I file a bad faith complaint if I'm insured under Covered California?
The California Department of Managed Health Care (DMHC) and the California Department of Insurance (CDI) oversee Covered California health plans. If you believe that you are being unfairly treated, then you can file a consumer complaint with the DMHC. An independent medical review (IMR) will occur, and your case will be evaluated.
Contact us online for a free consultation with our San Jose insurance bad faith lawyer. Our legal staff speak English, Spanish, Tagalog, Japanese, and Vietnamese.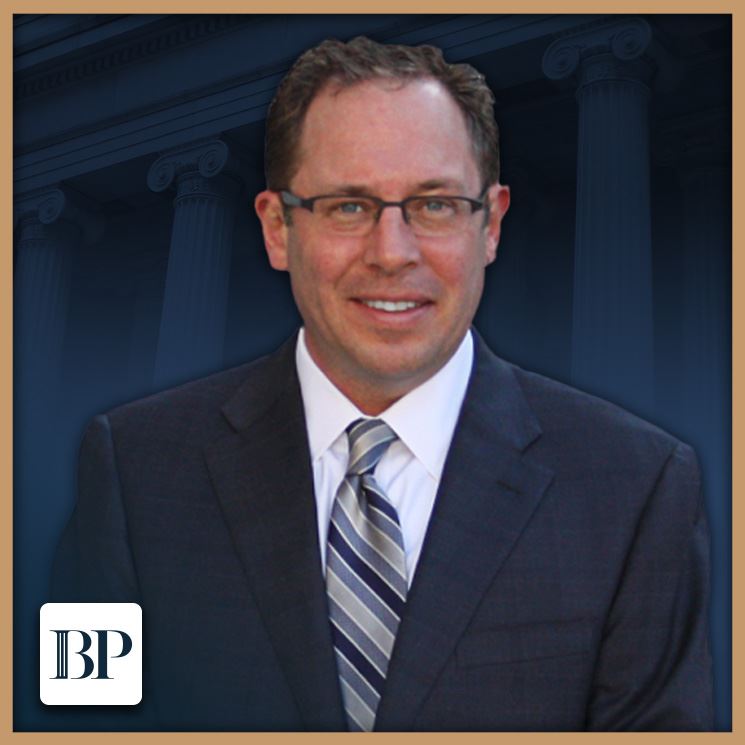 Meet Attorney Braid Pezzaglia
Mr. Pezzaglia has the natural insatiable curiosity, drive and empathy necessary to truly understand your issues. He gives his clients a voice, no matter the adversity of the circumstances. When you are facing your darkest hour, Braid Pezzaglia can help you find the light.
Why Choose the Law Offices of
Braid Pezzaglia
We Give the Injured a Voice
Experienced & Dedicated Counsel

Attorney Braid Pezzaglia has over 20 years of dedicated legal experience and provides legal counsel and guidance in five languages, including Japanese, Spanish, Chinese, and Tagalog. We work to customize your experience for your needs.

Personalized Strategies & Results

Unlike other firms, our firm cares about instilling confidence in both you and your case. Our attorneys work one-on-one with you to ensure that your unique needs and goals are not only understood but obtained.

Accountable & Transparent

At the Law Offices of Braid Pezzaglia, we pride ourselves on always being available to our clients and we make it our main priority to keep you informed on how our team is working to obtain the best possible result on your behalf