San Jose Uber & Lyft Accident Lawyer
Representing Santa Clara County Residents in Rideshare Car Accident Cases
Rideshare has revolutionized the transportation industry, making it easier for people to get a ride and providing many with a new source of income.
One of the main challenges that companies like Uber and Lyft face is that rideshare drivers do not have professional training. Unlike taxi drivers, almost anyone can work for Uber or Lyft. In most places, drivers must pass only minimal background checks. This practice has led to more and more rideshare accidents over the years in California.
Whether you were a passenger in Uber or Lyft, walking down the street in Santa Clara County, or inside another vehicle, you may be entitled to compensation.
Call Law Offices of Braid Pezzaglia to find out how our car accident lawyer can help you fight to maximize your Uber or Lyft accident claim.
Your first case evaluation is free, so please don't hesitate to reach our firm for help today.
If you have been injured, you may not know who is responsible or how to seek compensation for your damages. The Law Offices of Braid Pezzaglia is here to help. Contact us today.
Trust Our Accident Attorneys to Fight for You
Led by San Jose Uber and Lyft accident attorney Braid Pezzaglia, our accident attorneys will work to develop a pragmatic solution to your legal problems. Mr. Pezzaglia has over 20 years of legal experience in serving as a voice for the voiceless. Now, he and his team are ready to listen to your story and fight for the compensation you deserve.
Our legal staff understands the hardships victims of rideshare accidents face. We can fully investigate your accident and pursue maximum compensation from the liable party or parties. What is more, we have a strict "No Recovery, No Fee" policy. That means you won't pay a dime if we don't win your case!
To get started with a free consultation, call us at (408) 650-8955 or contact us online.
We are proud to offer legal services in English, Japanese, Spanish, Tagalog, and Vietnamese.
Who Is Liable for an Uber/Lyft Accident?
Uber and Lyft have the same responsibilities as other companies that utilize commercial drivers.
Therefore, although they do not require their drivers to undergo any professional training, they are still responsible for making sure that their drivers are not a danger to others on the road. This includes their passengers/app users.
Recent rideshare accidents and lawsuits have brought into question whether ridesharing companies are living up to this duty of care. This question is complicated by the fact that Uber and Lyft do not classify their drivers as full-time employees.
They continue to maintain that they do not bear responsibility for their drivers' actions in the same way that regular employers would.
Still, passengers, other motorists, bicyclists, and/or pedestrians may have a valid lawsuit against Uber or Lyft after a crash.
This area of the law is still evolving, so you may be able to file a successful claim that will influence future litigation. Reach out to our San Jose accident attorney against Uber and Lyft; Mr. Pezzaglia is highly skilled in negotiation and litigation.
Can I File an Insurance Claim After an Uber/Lyft Accident?
Uber and Lyft are both major companies headquartered in San Francisco, California, and each is now worth billions of dollars.
To protect their assets, they provide certain insurance for their drivers—usually $1 million liability and $1 million in uninsured/underinsured motorist (UM/UIM) coverage. As with any insurance claim, it can be difficult to get a fair settlement despite these high policy limits.
It is, therefore, critical to work with a skilled San Jose accident lawyer against Uber and Lyft.
You may be able to file an injury claim against Uber, Lyft, or another rideshare company if you are a:
Rideshare passenger or other driver injured in an accident for which a rideshare driver was at fault. Generally, the rideshare company's liability insurance should compensate you in these circumstances. Exceptions may exist if the driver did not have a passenger in the car at the time.
Passenger injured in an Uber or Lyft accident, regardless of which driver is at fault. The rideshare company's UM/UIM policy may extend to passengers if the at-fault driver has insufficient insurance.
Rideshare driver injured in a collision for which someone else was at fault. If the other driver has no insurance or low coverage limits, then you may be able to file a claim against your company's UM/UIM policy.
When Is an Uber/Lyft Driver At Fault?
Like any other licensed driver, an Uber or Lyft driver can be held liable for an accident if their negligence was to blame. Uber and Lyft drivers have a legal duty to exercise the same degree of care and caution that a reasonable commercial driver would use in the same circumstances. They must also ensure that their vehicle is in good condition before taking it out on the road.
A few examples of negligent driving for which a rideshare driver may be held liable include:
Tailgating
Speeding
Driving aggressively
Driving while distracted
Failing to check blind spots
Failing to use turn signals
Driving under the influence
When you sue a driver for an accident, that driver's insurance company will be liable to pay for the verdict or settlement. Since Uber and Lyft drivers are insured under company policies, these rideshare companies tend to be responsible for damages caused by their drivers.
In the event that these companies and their insurance providers refuse to compensate you, it might be time to consider legal action. If the company insurance doesn't apply to your accident, you may need to go through the rideshare driver's personal insurance.
Seeking Compensation as an Injured Uber or Lyft Driver
If you are an Uber or Lyft driver who was injured in an accident that is fully or partially your fault, then you may be unable to recover compensation from the rideshare company's insurance. As a result, you may have to rely on your own personal car insurance policy if you cause a crash while driving for Uber or Lyft.
Sadly, however, personal insurance companies often deny coverage for commercial accidents. An Uber and Lyft accident lawyer can help you explore your options and fight for your right to compensation.
Trust us to fight for you—call (408) 650-8955 to consult a San Jose accident attorney against Uber and Lyft.
How an Uber and Lyft Accident Attorney Can Help You
Auto accident claims are difficult enough on their own; they only become more complex when you add in Uber or Lyft. Negotiating with their insurance providers can prove to be a bureaucratic mess, with relentless insurance lawyers and adjusters working to cheat you out of your compensation. It is best to consult a qualified Uber and Lyft accident lawyer for help.
Injury claims involving Uber and Lyft collisions require a special kind of experience and legal skill. At the Law Offices of Braid Pezzaglia, we have obtained large settlements and verdicts for injury victims in a wide range of circumstances. We pride ourselves on our ability to stay current with all developments in injury law, including the evolving field of rideshare accidents.
Helping You Get Back on Your Feet
Dealing with the aftermath of an Uber or Lyft accident can be tricky. Liability and insurance policies are not as straightforward as they are in a normal car accident.
State laws may also complicate matters. For example, in California, rideshare drivers must either have a rideshare endorsement or a commercial insurance policy for their cars. This will affect the way your claim will be handled.
If you were injured in an accident involving a rideshare company, we urge you to contact the Law Offices of Braid Pezzaglia. In his more than 20 years of practice, Mr. Pezzaglia has achieved numerous settlements and judgments for his clients. He views his work not just from a numbers standpoint; he genuinely cares about helping his clients through dark, stressful times.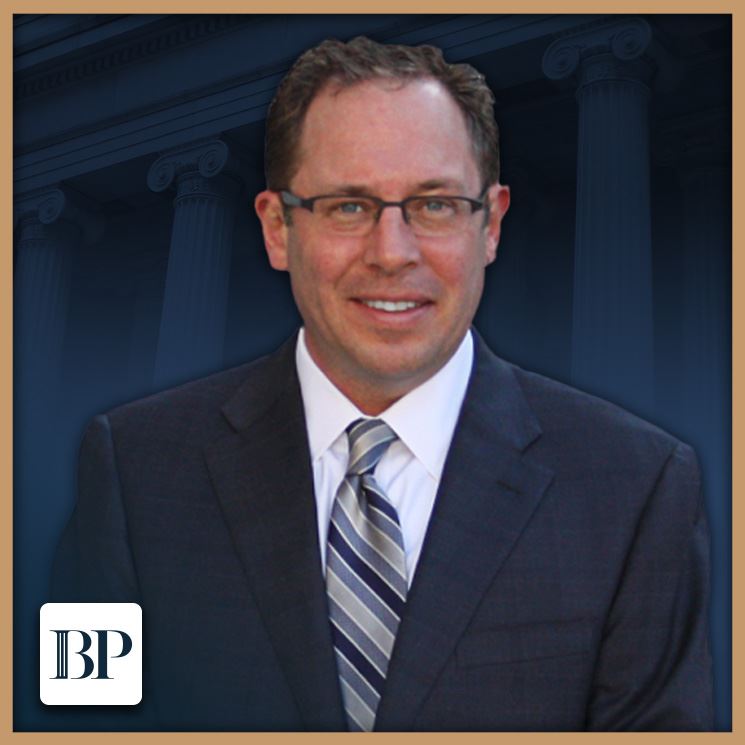 Meet Attorney Braid Pezzaglia
Mr. Pezzaglia has the natural insatiable curiosity, drive and empathy necessary to truly understand your issues. He gives his clients a voice, no matter the adversity of the circumstances. When you are facing your darkest hour, Braid Pezzaglia can help you find the light.
Why Choose the Law Offices of
Braid Pezzaglia
We Give the Injured a Voice
Experienced & Dedicated Counsel

Attorney Braid Pezzaglia has over 20 years of dedicated legal experience and provides legal counsel and guidance in five languages, including Japanese, Spanish, Chinese, and Tagalog. We work to customize your experience for your needs.

Personalized Strategies & Results

Unlike other firms, our firm cares about instilling confidence in both you and your case. Our attorneys work one-on-one with you to ensure that your unique needs and goals are not only understood but obtained.

Accountable & Transparent

At the Law Offices of Braid Pezzaglia, we pride ourselves on always being available to our clients and we make it our main priority to keep you informed on how our team is working to obtain the best possible result on your behalf