San Jose Motorcycle Accident Lawyer
Helping Injured Riders Get Back on Track
A motorcycle offers you significantly less protection on the road than other motor vehicles, like cars and trucks. This may be the most exhilarating aspect of riding a motorcycle, but it is also the most dangerous. When other motorists are distracted, careless, or unaware of motorcycle riders, accidents happen. The resulting injuries are hardly ever minor.
Did you suffer injury in a motorcycle wreck caused by another driver's negligence? If so, you may have grounds to seek compensation from the at-fault party's insurance. At the Law Offices of Braid Pezzaglia, our knowledgeable and experienced San Jose motorcycle accident lawyer will help you maximize your compensation. You should not have to stress over dealing with a money-hungry insurance company while you heal.
Honest, Reliable Representation
Attorney Braid Pezzaglia has over 20 years of experience in representing injured motorcycle riders and their families. He and his legal team know exactly what to do to protect your interests, giving you a real fighting chance at recovering compensation. We have become known not just for our skill and experience, but also for our honest, reliable, and solution-oriented legal counsel.
To better serve our clients, we have a strict "No Recovery, No Fee" policy. There are absolutely no upfront fees for our legal services. If you decide to take the first step toward compensation, our San Jose motorcycle accident attorney will meet with you, at no cost, to discuss your case and the best course of action for you. We are here to help you 24 hours a day, 7 days a week. In addition to English, we offer our services in Spanish, Tagalog, Japanese, and Vietnamese.
Motorcycle Accident Statistics
Unlike motor vehicles, a motorcycle does not offer its rider many forms of protection. As such, the National Highway Traffic Safety Administration (NHTSA) reported that motorcycle riders are 29 times more likely to suffer fatal injuries in an accident than other automobile drivers. They are also 4 times more likely to be injured.
Common Causes of Motorcycle Accidents
No matter how safe a person is on a motorcycle, there are still several factors beyond their control that can lead to a crash, such as:
Inattentive and distracted drivers: The low profile of a motorcycle compared to a car or truck make them more difficult for many drivers to see. This is especially true of those who are distracted. Every year, thousands of motorcycle wrecks are caused by drivers turning in front of motorcycles because they do not notice them in their path. Sadly, a rider cannot prevent such a collision.
Reckless and negligent drivers: Distracted drivers are not the only motorists who may cause a motorcycle accident. If the other driver was drunk, impaired, speeding, running stop signs/red lights, weaving in and out of traffic, or tailgating a rider, they will likely be at fault in the event of a crash. This applies to those who fail to yield the right of way to riders, as well as those who are reluctant to share the road with them.
Road hazards and roads in disrepair: Local and state governments are responsible for keeping roadways in a safe condition. This means they should be free of safety hazards, such as loose gravel, loose or broken asphalt, and potholes. Therefore, a government agency may be liable for an accident caused by poorly maintained roads, depending on the particular facts and circumstances.
Poor communication among riders: Bikers often travel in groups. Sometimes, these groups do not maintain good communication which can lead to riders colliding or moving into other motorcyclists' lanes of travel. When most people think about motorcycle wrecks, they imagine a car hitting a bike, but two motorcycles colliding or causing each other to crash may be more common than you think. Another motorcyclist may be held liable for your injuries depending on the circumstances of your accident.
Recover Compensation for Your Motorcycle Accident Injuries
A few examples of injuries that would warrant a motorcycle accident claim are:
Amputation
Road rash
Broken bones
Spinal cord injuries
Orthopedic injuries
Traumatic brain injuries
Scarring and disfigurement
Post-traumatic stress disorder (PTSD)
It is critical to seek medical treatment as soon as possible. Some injuries are not immediately apparent, and you could be allowing a serious medical condition to progress. Further, you will need to establish a medical timeline to strengthen your claim.
Our Motorcycle Accident Lawyer Will Put You First
Mr. Pezzaglia has handled motorcycle injury cases for more than 20 years. Police reports often assess liability based on incomplete, inaccurate, or biased information. However, Mr. Pezzaglia's years of reviewing investigative reports, testing evidence, finding "unfound" evidence, and questioning assumptions have led to millions of dollars of settlements and judgments.
Unfortunately, motorcycle accident victims do not always receive the help they need after an accident. Insurance companies often try to pin some of the fault on the rider to reduce their own liability. When this occurs, injured riders need a law firm that will fight with their best interests at heart.
If you or someone you love has been hurt in a motorcycle accident, then we are here to help. At the Law Offices of Braid Pezzaglia, we know that injured riders often face an uphill battle. That is why we work around the clock to get you the financial compensation you need to put your life back together again.
Contact us online to schedule a free consultation. Our San Jose motorcycle accident lawyer advocates for those injured throughout Santa Clara County.
What to Do After a Motorcycle Accident
Unquestionably, the first thing you should do is seek medical attention. Second, report the accident to the proper authorities. You may then have to deal with calls from insurance adjusters. Your own insurer and the other driver's insurance company will both contact you to request medical bills, medical records, and other documents. At this point, it is best to have a motorcycle accident attorney on your side, as they will make sure the insurance company does not unnecessarily delay the claims process.
After going through the trauma of an accident, you might think the worst is in the past. This may not be the case. Insurance companies generally do not offer accident victims their full and fair compensation without a fight. Sadly, most insurance companies are out to make a profit; their commitment to their policyholders tends to falter once a claim has been filed.
For example, insurance adjusters often attempt to lowball injury claims or minimize a victim's injuries and damages. They might even claim the victim was partially at fault for the accident.
The Law Offices of Braid Pezzaglia will fight for your rights, as we work to resolve your case as fairly and quickly as possible. Motorcycle accidents can disrupt your entire life. You should not have to worry about an aggressive insurance company; you should be able to focus on recovering from the traumatic event you went through.
Get in touch with a seasoned San Jose motorcycle accident attorney at (408) 650-8955.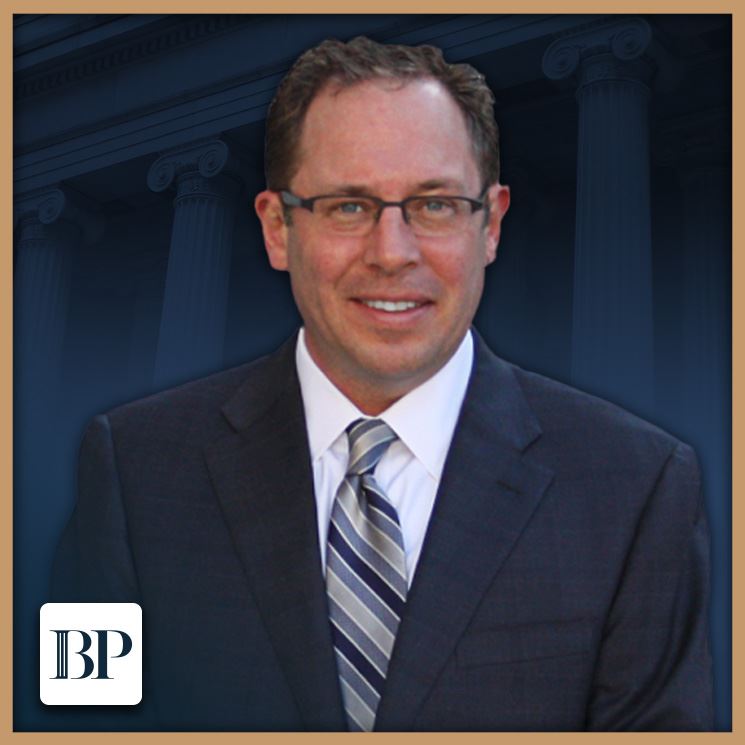 Meet Attorney Braid Pezzaglia
Mr. Pezzaglia has the natural insatiable curiosity, drive and empathy necessary to truly understand your issues. He gives his clients a voice, no matter the adversity of the circumstances. When you are facing your darkest hour, Braid Pezzaglia can help you find the light.
Why Choose the Law Offices of
Braid Pezzaglia
We Give the Injured a Voice
Experienced & Dedicated Counsel

Attorney Braid Pezzaglia has over 20 years of dedicated legal experience and provides legal counsel and guidance in five languages, including Japanese, Spanish, Chinese, and Tagalog. We work to customize your experience for your needs.

Personalized Strategies & Results

Unlike other firms, our firm cares about instilling confidence in both you and your case. Our attorneys work one-on-one with you to ensure that your unique needs and goals are not only understood but obtained.

Accountable & Transparent

At the Law Offices of Braid Pezzaglia, we pride ourselves on always being available to our clients and we make it our main priority to keep you informed on how our team is working to obtain the best possible result on your behalf