Pedestrian Accident Attorney in San Jose
Fighting for the Rights of Injured Pedestrians for 20+ Years
A pedestrian accident may result in extensive, severe injuries that cost a victim millions of dollars over their life. In most cases, negligent motorists cause these accidents by failing to check for walkers and joggers.
If you have been injured or lost a loved one in a pedestrian accident, call our San Jose pedestrian accident lawyer at the Law Offices of Braid Pezzaglia. You may be able to file an insurance claim with the at-fault motorist's provider to recover compensation for your losses. And if they refuse to compensate you fairly, we aren't afraid to take your case to court.
Why Choose the Law Offices of Braid Pezzaglia?
Attorney Braid Pezzaglia founded our firm to make award-winning legal services accessible throughout the South Bay. We firmly believe that seasoned, capable legal representation should not break the bank. That's why we have a strict "No Recovery, No Fee" policy—you won't be billed a dime if we don't win your case.
In the past 20+ years, Mr. Pezzaglia has become skilled in amplifying the voices of those who would otherwise go unheard. He and his legal team will carefully and compassionately listen to your story, then weave your needs into a comprehensive legal claim. As you and your family recover, we will investigate your accident, consult with experts, and fight for full compensation for your injuries and damages.
Call us at (408) 650-8955 to get a free consultation with our San Jose pedestrian accident attorney. We fight for clients throughout Santa Clara County.
Pedestrian Accidents: A Growing but Long-Standing Problem
According to projections from the Governors Highway Safety Association (GHSA) for 2020, the last year for which data is available, the nation saw over 6,700 pedestrian accidents. And although the pandemic left roads emptier than usual, the pedestrian fatality rate soared 21% from the year prior. This increase was unprecedented in the history of the Fatality Analysis Reporting System (FARS).
Sadly, however, San Jose pedestrian accidents have long been a problem. This trend is only expected to continue. With the onset and growing usage of electric vehicles, for example, new hazards have been created. Electric vehicles are quiet, or even silent, allowing them to sneak up on or back into pedestrians without warning.
We know at Law Offices of Braid Pezzaglia, whether a pedestrian accident involves a motor vehicle, truck, bus, train, motorcycle, bicycle, motor scooter, or some other vehicle, injury to the pedestrian could be catastrophic. Typically, someone's negligence, carelessness, or other wrongful act or omission is to blame. Do not let the responsible person escape accountability.
The Benefits of Hiring a Pedestrian Accident Lawyer
Each state has specific laws that apply to pedestrians and, in many cases, protect them in the event of an accident. An experienced pedestrian accident attorney can help you understand these laws, as well as represent your interests in a claim.
They will also be able to give you an accurate estimate of how much compensation is owed to you. For instance, you may be compensated for some or all of the following damages:
Hospital bills
Medical care
Prescription medications
Short– or long-term disability
Occupational and physical therapy
Lost wages, current and future
Pain and suffering
When searching for the best lawyer for your case, you want someone who will thoroughly investigate the accident scene and advocate for your interests in court. Mr. Pezzaglia can evaluate and present cases in a manner that maximizes any potential compensation. He will also work to uncover additional responsible parties or novel theories of relief, which may not be obvious to an untrained eye. This can prove significant when you need to find a financially solvent party.
What to Do if Hit by an Uninsured Driver
In most cases, you can recover compensation for pedestrian injuries through the at-fault driver's insurance policy. So what happens if you were hit by an uninsured driver? The good news is, you still have options.
For one, you may file a civil lawsuit against the driver to recover compensation. Unfortunately, if the driver has few assets or little money, you may be unable to collect any compensation won through a verdict or settlement.
In the event that a lawsuit is not an option, you may be able to recover compensation through your own auto insurance policy. Your uninsured/underinsured motorist (UM/UIM) coverage should apply to any accident caused by a driver who does not have insurance. This is true even if you were not in a vehicle yourself. State law requires insurers to provide UM/UIM coverage in all auto policies, unless you decline this coverage in writing.
After an injury or wrongful death, our skilled pedestrian accident attorney in San Jose can investigate the at-fault driver's insurance. If none exists or it is insufficient to cover your full damages, then we can help you work through your other options.
Hurt While Walking or Jogging? Call Our San Jose Pedestrian Accident Lawyer
Although a pedestrian is almost always worse off than the other party in an accident, it is common for negligent parties to shrug off some of the blame onto them. As mentioned, insurance adjusters and lawyers will most certainly attempt to reduce your claim as much as possible. Our legal team will fight back against such attempts.
At the Law Offices of Braid Pezzaglia, we have experience litigating a wide variety of pedestrian accident cases as well as truck and even motorcycle accidents. Mr. Pezzaglia understands the physical, financial, and emotional devastation that these accidents can cause. For this reason, he works tirelessly to get to the bottom of each case he takes on. He also works hard to build the necessary rapport that ultimately permits reasonable people to be reasonable—and without compromising his clients' interests. Let our team fight for you! Make sure to check out our client's testimonials and see what they have to say about our firm.
---
Additional Resources:
Contact our San Jose pedestrian accident lawyer online to schedule a free consultation. We also offer services in Spanish, Tagalog, Vietnamese, and Japanese.
Pedestrian Accident Laws in California
The state of California has comprehensive right-of-way laws that apply to pedestrians and vehicles, especially when accidents occur.
These laws define who has the right of way in specific areas and situations, including:
Marked crosswalks: In marked crosswalks, pedestrians always have the right of way. This means that drivers must slow down or stop to yield the road to pedestrians in crosswalks. The law automatically presumes that the driver is at fault in most crosswalk accidents.
Unmarked crosswalks: An unmarked crosswalk exists anywhere two streets cross. Just as with marked crosswalks, pedestrians always have the right of way at unmarked crosswalks. If a pedestrian accident occurs at an intersection, then the motorist is almost always at fault.
Other areas of the road: Generally, pedestrians must yield the right of way to motorists when crossing the road where no crosswalk exists. This is especially true if a pedestrian tunnel or overcrossing exists. Still, according to state law, drivers must stay alert and take steps to avoid hazards and people in the road. This is the rule even when pedestrians cross in undesignated areas.
In most cases, an injured pedestrian can file an insurance claim against the at-fault driver. If your injuries are severe, and the driver was clearly negligent, then you will likely receive a settlement offer. It is important to not accept the first offer, however—insurance agents are notorious for shortchanging accident victims. Negotiation is, therefore, key. Our San Jose pedestrian accident attorney will work to make sure you are not taken advantage of.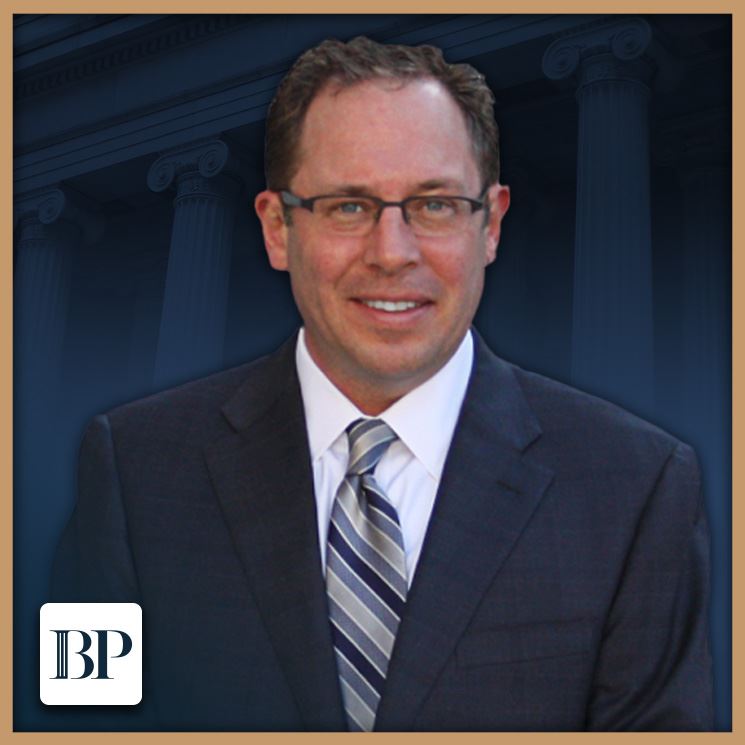 Meet Attorney Braid Pezzaglia
Mr. Pezzaglia has the natural insatiable curiosity, drive and empathy necessary to truly understand your issues. He gives his clients a voice, no matter the adversity of the circumstances. When you are facing your darkest hour, Braid Pezzaglia can help you find the light.
Why Choose the Law Offices of
Braid Pezzaglia
We Give the Injured a Voice
Experienced & Dedicated Counsel

Attorney Braid Pezzaglia has over 20 years of dedicated legal experience and provides legal counsel and guidance in five languages, including Japanese, Spanish, Chinese, and Tagalog. We work to customize your experience for your needs.

Personalized Strategies & Results

Unlike other firms, our firm cares about instilling confidence in both you and your case. Our attorneys work one-on-one with you to ensure that your unique needs and goals are not only understood but obtained.

Accountable & Transparent

At the Law Offices of Braid Pezzaglia, we pride ourselves on always being available to our clients and we make it our main priority to keep you informed on how our team is working to obtain the best possible result on your behalf